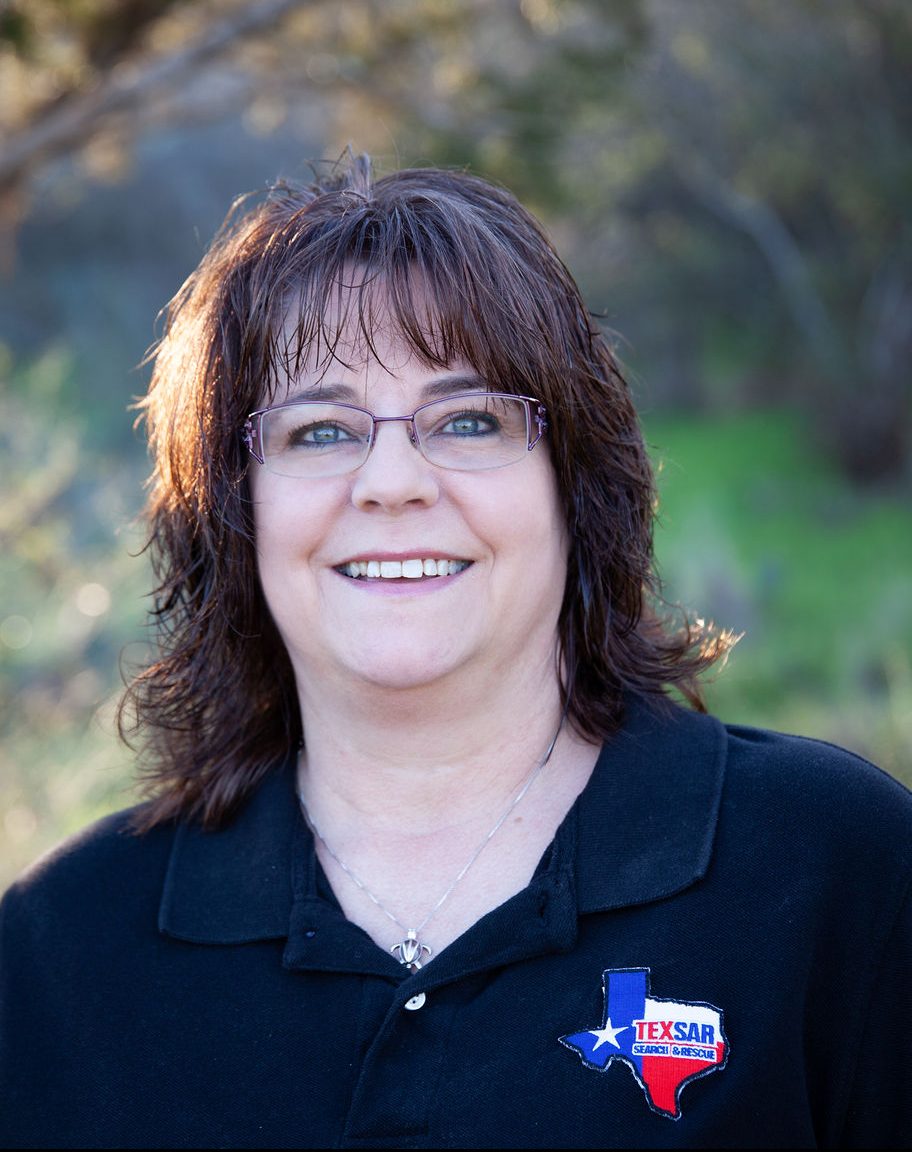 Cindy joined TEXSAR in January of 2016 looking for a way to combine her desire to help others with a strong need to give back to the community/state. In addition to deploying with the team, she committed to continuing her education regarding the roles of Incident Command, Liaison, Planning and Operations Chief roles, as well as the Public Information Officer positions. As the TEXSAR organization grows, she wants her role within the organization to grow as well. She knows first-hand the commitment to training/deployment, sacrifice of personal time/money, and believes TEXSAR is composed of exceptionally selfless people.
Since joining, she has served on many committees within the organization including Logistics and Communications, Vehicle Response Team, Fundraising, Public Relations and Community Outreach. She has also served as the auction chair for the past three years for the largest fundraiser for TEXSAR; worked to strengthen bonds between her local police department and TEXSAR; as well as volunteering at numerous community outreach events as a representative of TEXSAR.
She also spends time volunteering with the Victim Services Division of the Pflugerville Police Department assisting victims of violent crimes and death notifications. Helping others through what is most likely the worst day of their life to find the strength to move to the next step, is a unique and rewarding experience that empowers her to continue. She truly believe in the statements "service above self" and "Texans helping Texans".
Outside of TEXSAR, she has spent over twenty-four years managing a federal program for the Manufactured Housing Division of the Texas Department of Housing and Community Affairs. In her position as Federal Standards Manager, her primary role is to act as liaison between the State of Texas and the Department of Housing and Urban Development in Washington DC, handling all issues as they relate to manufactured housing.