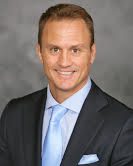 J.T. Gallinaro is a former Naval officer and current Financial Services Professional. In the short time since he joined TEXSAR in June of 2017, J.T. has shown extraordinary commitment by attaining all of his required ICS certificates. Because of TEXSAR, he has continued and completed his training in GSAR 1, FAST 1, FAST 2 CPR/AED, PADI Rescue Diver, PADI Specialty Diver Full Face Mask, PADI Specialty Diver Dry Suit, PADI Public Safety Diver, Rescue Boat Operator 1, Rescue Boat Operator 2, and Wilderness First Aid.
Along with attending monthly TEXSAR training since joining, during Hurricane Harvey, J.T. deployed for 4 days with a boat team led by Joe Huston, effecting 70+ rescues and receiving a Mayoral Proclamation from the City of Hunters Creek Village, Texas. He then deployed for 3 days to Beaumont, TX to assist the National Guard in distributing food, water and ice to families in need. He is also very proud to be a plankowner on the newly established TEXSAR dive team.
In his professional life, J.T. is a Director on the Houston Retirement Services Distribution Sales team for Principal Financial Group, covering Houston, Austin, and San Antonio and holds numerous professional licenses. His broad understanding of the Global Financial Markets will serve the board well. Through his work selling Principal's suite of retirement plan services, including Defined Contribution, Defined Benefit, Non-Qualified Deferred Comp, and Employee Stock Option plans, he interacts annually with hundreds of financial professionals as well as small business owners, corporations and non-profit entities. Because of the geography that he covers and the types of individuals and organizations he interacts with, J.T. is in a unique position to spread the TEXSAR message and assist with recruitment and fundraising.