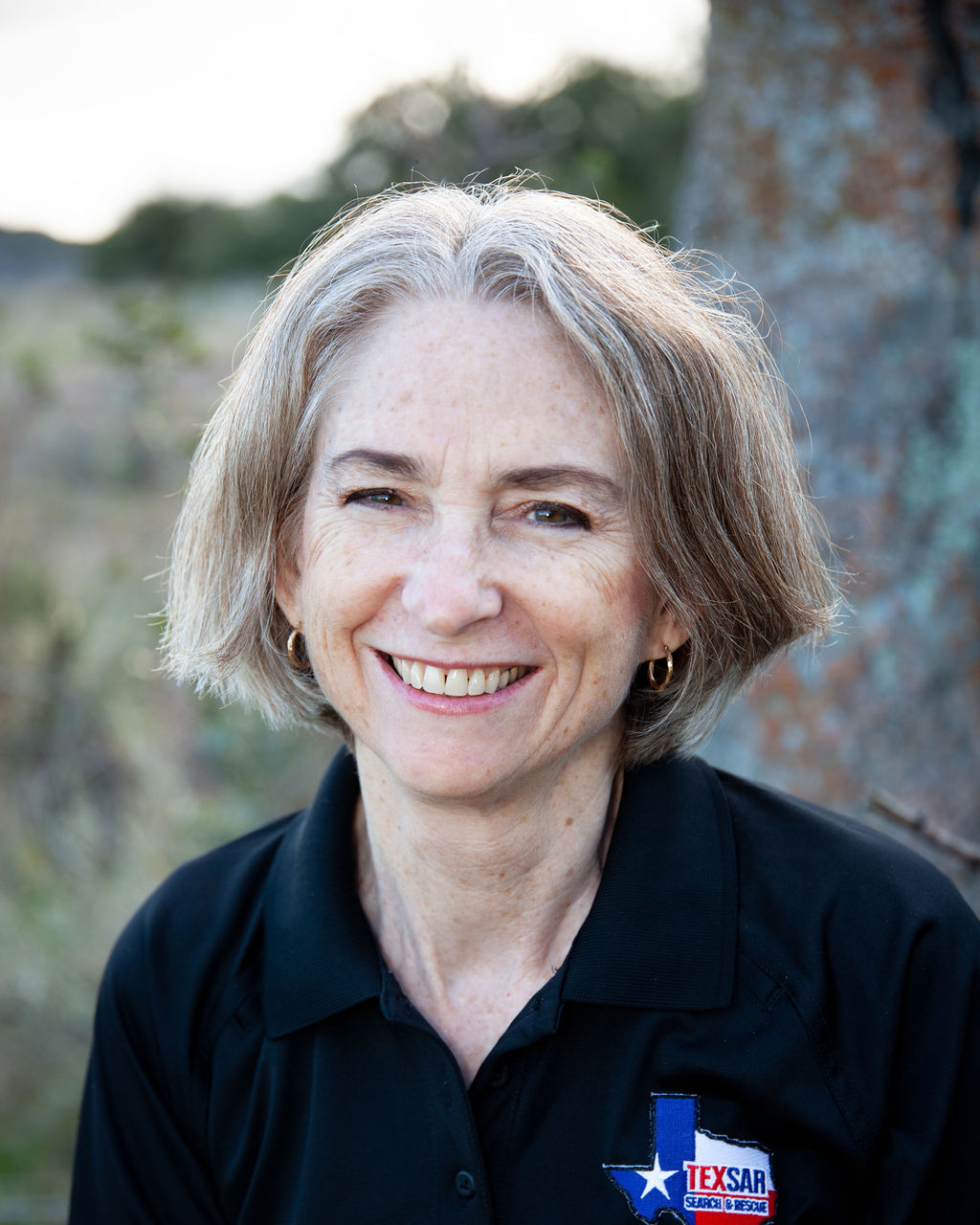 After graduating from the University of Texas in Austin, Pam worked in Austin's high-tech industry for 40 years, primarily in middle management and executive positions developing IBM Server products.
In addition to numerous volunteer activities (Meals on Wheels, Association of Retarded Citizens, Big Brother/Big Sister, etc), Pam previously served on the Board and Finance Committee for the United Way of Greater Austin, and currently serves as the Treasurer on the Board of a non-profit cycling team that raises money for a number of charities.
Pam has two grown children, a husband who owns a local business, and a houseful of dogs. She joined TEXSAR after pondering retirement goals and realizing that working with a Search & Rescue K9 team would combine three of her passions – being outdoors, working with animals, and doing something useful to improve lives.