Join us in celebration of Search and Rescue Teams everywhere!
Search and Rescue Awareness week has been established to honor, celebrate, and thank Search and Rescue workers and teams all over.
Thank you to our friends at McCoy's Building Supply for supporting and sharing our mission!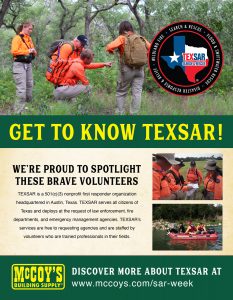 ---
Daily Themes
Sunday, May 22nd – What is SAR?
Monday, May 23rd – Disciplines of SAR
Tuesday, May 24th – When is SAR Needed?
Wednesday, May 25th – Agencies and Organizations Working Together
Thursday, May 26th – SAR Volunteers/SAR Appreciation
Friday, May 27th – Deployment 101
Saturday, May 28th – How to Join
Thank you to Hays County, Nueces County, the City of Pflugerville for your proclamations and support!
---
2021 Hays County Proclamation Press Release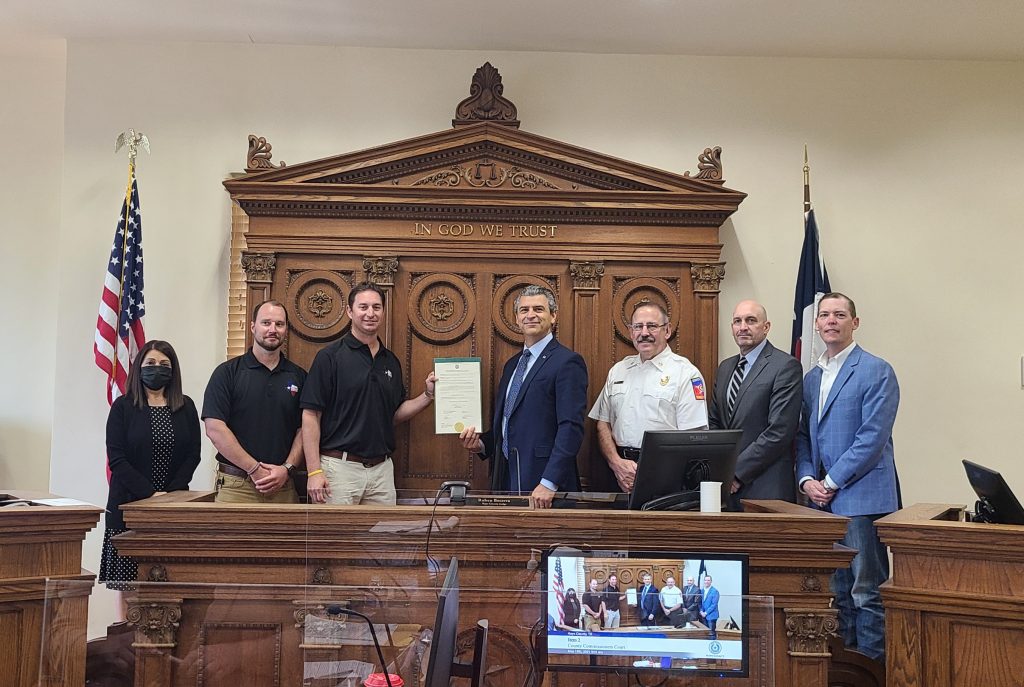 TEXSAR is a 501(c)(3) non-profit that relies strictly on private donors and public supporters. TEXSAR services are always free to requesting agencies. You can contribute to TEXSAR by donating today!