2018 Recap – Thank You to Our Supporters
Monday, December 10, 2018
Friends of TEXSAR,
2018 was another year of tremendous growth and development for TEXSAR. On the heels of Hurricane Harvey in 2017, TEXSAR was able take much of the donated monies from Harvey and use them to increase our team capabilities, such as additional high clearance vehicles, digital communication equipment, a mobile command trailer, as well as much needed training, including "Rescue Boat Operator" and "Lost Person Behavior".

2018 was also another busy year for callouts and requests for support, with over 75 agency requests for TEXSAR's services, including missing persons cases, cold case support, community event support, force multiplier, K9 search and recovery and flood and swiftwater support. That equates to a callout every 4.5 days, a very impressive number and a great show of confidence from our law enforcement, fire service and emergency management partners.

In 2019, we will continue building and expanding our capabilities with a commitment to providing the safest and highest quality product to those communities in need when they need it most. Our goal is to be the go-to resource for specialized emergency services to departments all across the State of Texas.

One of our core values is to be fiscally responsible. Having the utmost respect for our donor's dollar is paramount, and to that point, we are proud that over 90% of your donated dollar goes directly to team operations, including our Executive Director, equipment, supplies and deployment expenses. The other 10% funds our fundraising and media programs and insurance expenses. We are very proud to have achieved the 2018 Platinum Level Designation on GuideStar (https://www.guidestar.org/profile/84-1644603) and are recognized by GreatNonprofits as a Top-Rated Nonprofit (https://greatnonprofits.org/org/texsar-texas-search-and-rescue) for our fiscal and operational transparency.

Thank you for your continued support of Texas Search and Rescue, we simply could not serve our great state without people like you. We are honored and blessed with amazing team members who are willing to risk it all to take care of their fellow Texan, I am very proud of each and every one of them and honored to work beside them. 2019 will likely hold new challenges for us as we continue to grow and develop, but we look forward to meeting those challenges head on and overcoming obstacles, just as we do in the field…Texans Helping Texans.
Sincerely,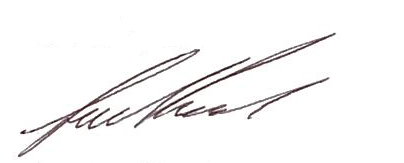 Justen R. Noakes – CEO
(210) 889-0605
justen.noakes@texsar.org