TEXSAR is a Top Two Finalist for the Land Rover Defender Service Award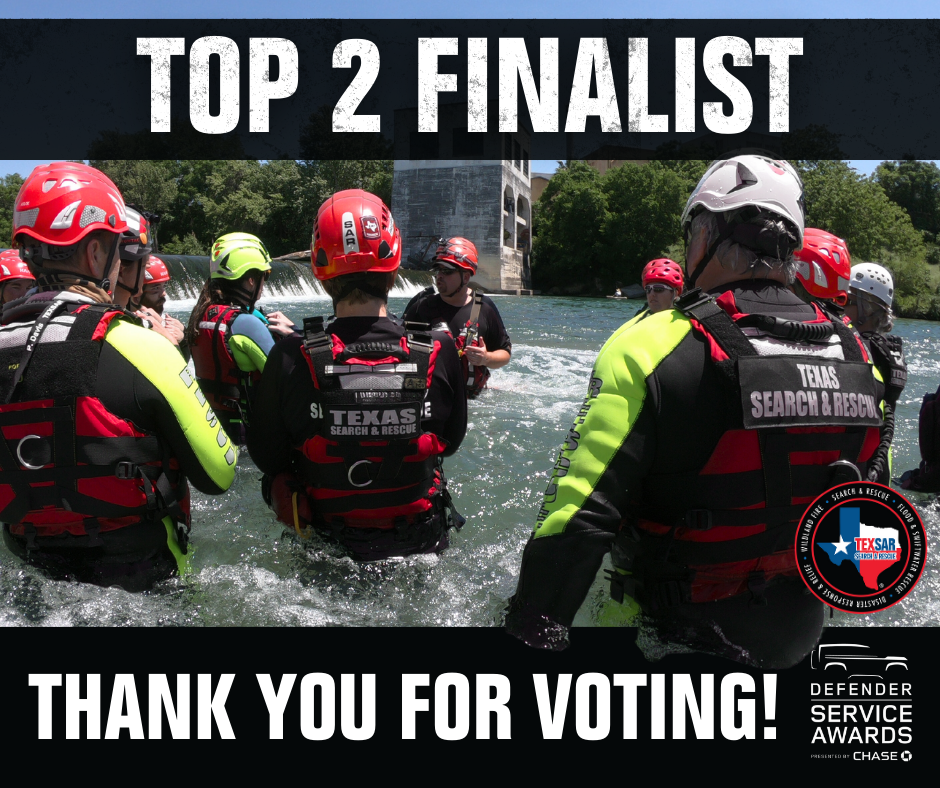 TEXSAR has been selected as one of the top TWO finalists in the Search and Rescue category for the Land Rover Defender Service Awards!
We made it this far – BECAUSE OF YOU!
Thank you for showing up for TEXSAR! Thank you for your support, votes, sharing, outreach, and everything it took to get us across that finish line! It was incredibly humbling to see our community, supporters, and Texas rally around our team for this opportunity.
We've been invited to an event in Somerville, TX in November along with the other finalists where the winners will be announced on the evening of November 11th.
So, now we wait a little bit longer…
THANK YOU!