Mylan Donates EpiPens to TEXSAR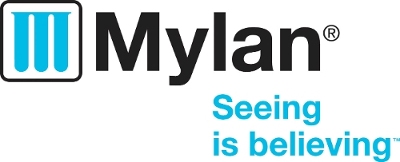 TEXSAR: Texas Search and Rescue is honored to have received a donation of 20 EpiPens in the form of ten two-packs from leading pharmaceutical company, Mylan. This critically important donation is valued at approximately $5,750.
Mylan is, "one of the largest generics and specialty pharmaceutical companies in the world, manufacturing and marketing more than 1,400 different products to retail, wholesale, government and institutional customers."
The EpiPen is used to treat severe allergic reactions (anaphylaxis) to insect stings or bites, foods, drugs and other allergens. Epinephrine is also used to treat exercise-induced anaphylaxis.
Dr. Tyler Jorgensen, TEXSAR's Medical Director remarks,
"This donation is the single most generous donation of medical supplies we have ever received. These EpiPens will allow our team to deliver life-saving, emergency treatment like never before. Anaphylaxis is a fast and unpredictable killer. Having EpiPens available with our field search teams will be invaluable. Mylan's donation could easily be the difference between life and death for a lost person. Our teams are now better equipped to save lives in the hard-to-access places in which we operate. We are humbled by this generosity."
According to National Food Allergy Guidelines, epinephrine is the only recommended first‑line treatment for anaphylaxis. Epinephrine is the medication in EpiPen® and EpiPen Jr® (epinephrine injection) Auto‑Injectors.
One of TEXSAR's key functions is searching for missing persons. Sometimes, those who are lost – or even those who are simply enjoying the outdoors – experience a severe allergic reaction that is truly life-threatening. Having EpiPens in the search and rescue equipment packs of TEXSAR team members means more lives will be saved.
TEXSAR deeply appreciates Mylan's contribution to its search and rescue efforts. For more information, contact TEXSAR Executive Director Karen Knox (karen.knox@texsar.org).