Missing Person – Jason Landry
For Immediate Release
December 21, 2020
TEXSAR – Caldwell County, Texas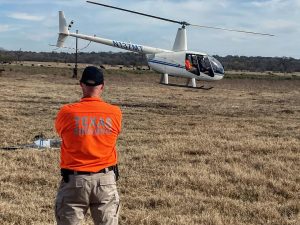 TEXSAR has worked alongside the authorities in Caldwell County since the initial search began on Monday, December 14th in the Search for Jason Landry. There have been 151 participants that have deployed to the search throughout the week. TEXSAR teams have included: search and rescue K9's trained in live finds and human remains detection; the Mounted Search and Rescue team; UAV/drones and their operating technicians, experts in ground search and rescue and mantracking, side scan sonar, water search resources, and most recently helicopter and fixed wing aircraft.
TEXSAR members have volunteered an estimated 906 hours to this mission and driven in from all over the state to aid in the search
TEXSAR would like to express our appreciation to the Caldwell County Office of Emergency Management, Caldwell County Sheriff's Office, Texas DPS, Texas Game Wardens and the community. This is an ongoing investigation and TEXSAR remains dedicated to supporting the search for Jason Landry with our public safety partners in Caldwell County and are prepared to do whatever we can to assist.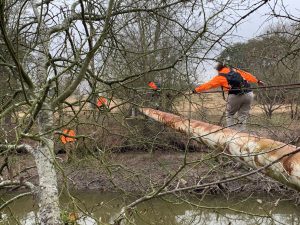 If you have seen Jason Landry since his reported disappearance, or if you have any information regarding Jason's disappearance; please contact the agency contact listed below:
Caldwell County Sheriff's Office – Detective Ferry – 512-398-6777 ext. 4516
TEXSAR (512) 956-6727
Download Missing Persons Flyer Here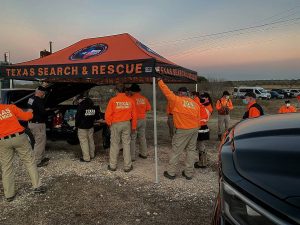 TEXSAR's services are free to requesting agencies and are staffed by volunteers who are trained professionals in their fields. To support Texas Search and Rescue you can make a donation here: www.texsar.org/donate or text TEXSAR to 44-3321.