TEXSAR Teams Up with Go Local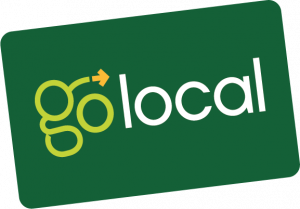 We are thrilled to announce that GO Local has selected TEXSAR as their non-profit beneficiary for the month of February. During the entire month of February, TEXSAR has teamed up with Go Local for a month long fundraiser. Go Local is looking for way ways to give back to the communities of Central Texas. Go Local is based in Austin and gives you access to exclusive discounts at hundreds of locally owned and operated businesses. They reward you for shopping local, and help build a loyal customer-base for small businesses. Join today to support local and save!
During this difficult time for so many businesses, Go Local is encouraging locals to support local! Go Local's Mission: Our mission is simple: to champion the local businesses that make our community unique and reward people for supporting them.
How it Works: For every Go Local Membership sold during February TEXSAR receives $10, memberships are $20. If you know someone in the Austin area, share this information with them so they can sign up! They'll get great discounts at local restaurants and support TEXSAR!
Click here to purchase your membership, or to share it with your friends!