Joining Forces, Angel Flight South Central & TEXSAR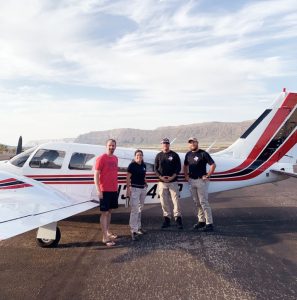 Texas based non-profits, Angel Flight South Central (AFSC) and Texas Search and Rescue (TEXSAR) have teamed up to support and serve the state of Texas during times of disaster and emergency. The two organizations will be working together to strengthen response times for disaster support and search and rescue missions. As one of the largest non-paid search and rescue teams in Texas, TEXSAR provides services to all 254 counties; however, Texas is huge and it takes time to allocate resources from one location to another. With this new partnership with Angel Flight, TEXSAR will be able to utilize Angel Flight's ability to acquire aerial transport to move resources quickly and more efficiently when time is of the essence. "Our pilots already donate their time and services to those seeking medical care, so providing resources that could potentially save a person's life aligns perfectly with our mission," says AFSC Executive Director, Elizabeth Hancy. "It's truly a symbiotic relationship and we are grateful for Angel Flight and their appreciation for the mission. The partnership between AFSC and TEXSAR supports our fellow Texans. We are all Texans Helping Texans." – Justin McInnis, President and CEO of TEXSAR.
Earlier this summer, TEXSAR was called to Big Bend National Park for the search of a missing hiker. With team members and K9s coming from as far as Houston and East Texas, Angel Flight was able to get resources there in just hours. When someone's life is on the line, every minute counts and Angel Flight is there to help bring those lifesaving services. (Angel Flight pictured with TEXSAR Team Members in Lajitas, Texas)
About Angel Flight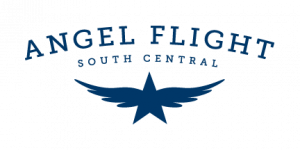 Since 1991, Angel Flight South Central has been providing free flights to people who need to travel long distances for non-emergency medical treatment and other humanitarian purposes. Based in Dallas, TX, Angel Flight arranges travel through a network of 1,000 volunteer pilots located throughout our five-state region of Texas, New Mexico, Oklahoma, Arkansas, and Louisiana. Volunteer pilots use their personal aircraft and donate their time, skills, and the cost of fuel to fly missions, thereby covering the cost of the flight to help people in need.
Angel Flight South Central cooperates with medical facilities, social workers, and other social service agencies to identify those who need our services the most. Our organization serves people of all ages, from infants to senior citizens, who need to travel for life-saving medical care. Transportation for these critical missions often proves to be logistically or financially impossible for passengers, especially if they are commuting regularly from rural areas.
In addition to flights for medical care, AFSC also coordinates flights for court appointed special advocates visiting children in foster care, victims of domestic violence, as well as medical supplies and blood. These missions are made possible because of the generosity and commitment of our volunteer pilots. To learn more about AFSC, visit www.angelflightsc.org.
About Texas Search and Rescue: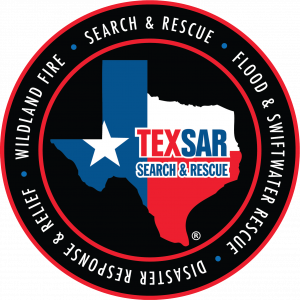 TEXSAR is a 501(c)(3) nonprofit first responder organization headquartered in Austin, Texas. TEXSAR serves all citizens of the State of Texas and deploys at the request of law enforcement, fire departments, and emergency management agencies. TEXSAR provides specialized services such as ground search and rescue, flood and swiftwater technical rescue, K9 search-rescue-recovery, mounted search, disaster relief services, wildland fire, aerial search, UAV support, and dive team operations. TEXSAR is fully self-sufficient, including incident management team (IMT) capabilities, logistics and communications. TEXSAR's services are free to requesting agencies and are staffed by volunteers who are trained professionals in their fields.
TEXSAR is made up of multiple divisions across the State and deploys to all 254 counties in the State of Texas. TEXSAR has been a significant leader in emergency services and disaster response in the great state of Texas since 2004 and over the years has evolved into one of the largest non-paid search and rescue organizations in the State. To learn more about TEXSAR visit www.TEXSAR.org.
For more information or media inquiries please contact Shannon Smith with TEXSAR, shannon.smith@texsar.org or Rebecca Sellars with AFSC, marketing@angelflightsc.org