TEXSAR Hires Director of Business Administration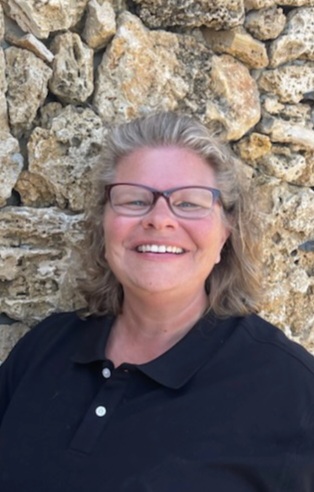 After an exhaustive nationwide search, we are thrilled to introduce everyone to our new Director of Business Administration, Terri Putney. We are very excited to have Terri joining the TEXSAR team to help keep up with our growth and continue to solidify our organization in the response arena. Terri will be responsible for all business administration duties including finance, bookkeeping, and human resources. She holds a master's degree in Business Administration from Western Governors University and comes with a diverse background including Director of Finance for a non-profit organization.
Terri is exceptionally qualified to lead our Business Administration efforts and will be using her experiences to help TEXSAR remain a leader in our field. Her efforts will allow TEXSAR to take on more missions, serve more people, acquire the tools and resources we need to successfully uphold our mission, and supply the organization with what it needs.
Terri and her husband, Joe, moved to Texas in December of 2015 from Central Iowa. In her spare time, she enjoys spending time with her family, being outdoors, and her two dogs, Brookie and River. She has always had a passion for numbers and nonprofit organizations. She is excited to advance the mission of TEXSAR.
Terri, Welcome to the TEXSAR Team! We look forward to great things to come!