Insurance Industry Charitable Foundation Supports TEXSAR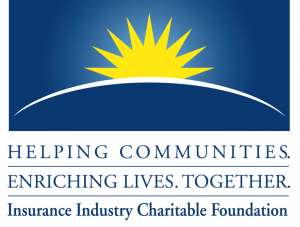 TEXSAR is honored to have received a generous contribution from the Insurance Industry Charitable Foundation (IICF). The following article was written by Rich Gergasko, President & CEO of Texas Mutual Insurance Company and a member of the Insurance Industry Charitable Foundation Texas/Southeast Division Board of Directors.
IICF Campaign Helps Flood Recovery in Texas
"During a time when Texans are typically gearing up to fend off the oncoming extreme heat, this year, much of the state experienced damaging storms, tornadoes and flooding. After the devastating floods that ripped through Central Texas and other parts of the state in May, many local and regional organizations pulled together to help those affected.
Over Memorial Day weekend, a number of storms and heavy rains resulted in record flooding of the Lone Star State. Science Daily reports that the Blanco River in Hays County, one of the hardest hit areas, set a new record cresting at more than 40 feet—13 feet above flood stage. The same band of storms also affected parts of Oklahoma and resulted in 18 fatalities in the region.
All of us in the insurance industry know too well how disasters can affect individuals, businesses and the overall community. Many Texans had extensive property damage; there were also personal injuries and event fatalities due to the storms.
The breadth of damage prompted the Texas/Southeast Division of Insurance Industry Charitable Foundation (IICF) to launch a flood relief campaign to help many Texans recover from the devastation. In turn, many insurance partners stepped forward to lend their support.
Texas Mutual began its donation campaign by donating $10,000 to IICF's fund and encouraged Texas Mutual employees, insurance agents and policyholders to join them in the effort.
At the grassroots level, nearly $24,000 was raised throughout Texas via IICF's campaign, and the IICF Board of Governors added an additional $50,000. In total, IICF's campaign raised $73,665, which will be distributed among the Red Cross of Central Texas, Austin Disaster Relief Network, the Salvation Army of Texas, and Texas Search and Rescue.
Beyond the IICF's own campaign, the outpouring of financial assistance to local charities was profound. Argo Group US, which is based in Houston, provided $30,000 in contributions to the United Way and Red Cross – donations that were specifically earmarked to support the disaster relief efforts in Austin and Dallas.
Of course, fundraising is only one way our state insurance partners contributed to the relief efforts. Many people involved in the recovery also lent support by volunteering their time and donating much-needed clothes and supplies.
MHBT is just one of many local industry organizations that enables and encourages its employees to support philanthropic efforts. Angela Lanehart, a senior commercial account manager based in the company's Austin office, talks about her own personal involvement in the Memorial Weekend Floods volunteer effort.
'MHBT supported my volunteer efforts with the Austin Disaster Relief Network, a network of Austin-area churches that partnered with families affected by the floods to ensure their needs were met as they rebuilt their lives,' says Lanehart. 'I've heard many stories from industry colleagues that mirror my own – organizations that facilitate their employees volunteer efforts by granting financial support, donation campaigns, or even just allowing for increased time out of the office for the sake of enabling employees to volunteer locally.'
In the Meyerland area near Houston, Texas Mutual encouraged its employees and their families to volunteer. They responded by providing a variety of on-the-ground support. HRO volunteers assisted in cleanup efforts of the flood debris, distributed food and water to those affected by the flood and other volunteers, donated clothes and toys to flood victims.
People are still recovering from the destruction, but as often happens, these events spurred a renewed sense of community and humanity in this region. We are proud to have been a part of IICF's flood relief campaign—one of many campaigns that have helped individuals and families recuperate from the damage. We know that every single contribution helped rebuild Texans' lives.
Moving forward, opportunities for volunteering are plentiful. The IICF and its partners will be activating its annual 'Week of Giving' volunteer programming during October 10-17. More than 200 volunteer events will be hosted across the country – including more than 35 in Texas – and volunteer positions are still open for a wide range of activities at this link.
If you would like to contribute to the Texas Flood Relief Campaign, donations are still being accepted, and you can be part of the recovery."